Although trucking companies are expected to inspect their trucks and service them regularly, some companies allow their vehicles to be utilized despite not having them checked or knowing if they are safe to be operated. Not only does this increase the level of risk associated with traveling next to large trucks, but it is also a contributing factor in many truck accidents that transpire on our roadways. The fact is, many of the large trucks occupying our roads are used on a consistent basis and if they are poorly maintained, defective, or aren't inspected, it is only a matter of time before something goes wrong.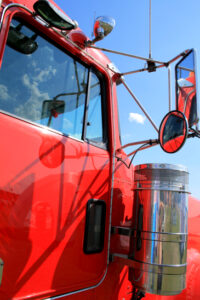 A prime example involves an accident that occurred at the beginning of March 2019 that was responsible for taking the life of a Tulane University student. According to the Chicago Sun Times, Margaret Maurer and some friends had pulled off the roadway at a rest stop and as the group was in the process of getting back inside their vehicle, two wheels belonging to a tractor-trailer truck traveling on I-10 came loose. The wheels entered into the rest area where they collided with two vehicles and Maurer. Now, although this can sometimes happen and there is no one to blame for the incident, the circumstances differ a little in this case.
According to Willie Huff, who is the director of the Mississippi Department of Transportation's Office of Enforcement, "a metal ring—a 3-inch locking washer – was missing when inspectors unpacked the outer hub of the wheel assembly." Huff explained that "it is one of two rings that are meant to lock in place the large lug nuts holding the wheels in place." When inspectors conducted their investigation, they only located one ring. The truck also had some other issues that led to it being taken out of service which means it was not in the proper condition to be driven.
Now, although it is unclear whether the trucking company was aware that the tires were not properly installed, there are companies out there that are conscious of the fact that their trucks are unsafe and hazardous to the public yet still permit them to be used. And if you were involved in a collision with a truck in Chicago, IL that should have been taken out of service given the poor condition that it was in, you may be able to bring a claim against the company and/or its driver. We often refer to these claims as personal injury lawsuits and they can help you recover compensation for various things including:
Pain and suffering

Medical expenses

Loss of consortium

Mental anguish
If you are interested in learning more about filing a personal injury lawsuit for your injuries or you would like to discuss how much your case might be worth with a reputable Chicago, IL truck accident attorney, contact the Dinizulu Law Group, Ltd. today to schedule an initial consultation. We can help you understand what your legal rights are as a victim and help you take the necessary steps to hold the negligent truck driver and/or company liable for the suffering they have caused you.
You can reach the Dinizulu Law Group, Ltd. at:
221 North La Salle Drive, Suite 1100
Chicago, IL 60601
1-312-384-1920
Website: www.dinizululawgroup.com