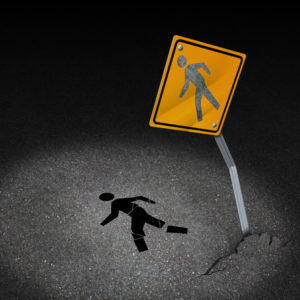 Illinois Pedestrian Accident Statistics
Unfortunately, pedestrian accidents in Illinois occur at an alarming rate. Statistics indicate that every year, more than 1,500 such accidents occur, and these accidents lead to more than 1,300 injuries and more than 100 fatalities. These overall numbers have remained relatively steady in recent years, and there is no indication that they will decline.
In addition to the overall statistics, the numbers regarding crosswalk accidents in IL are also extremely troubling. Of those people who are injured in Illinois pedestrian accidents, many of them occur when someone is crossing a road. These constitute Illinois crosswalk accidents, and in addition to the number of injuries that result from these incidents, a number of the fatalities that occur in Illinois also take place while someone is crossing the road.
It should come as no surprise that the volume of Illinois pedestrian accidents is much higher during the daylight hours, but the percentage of these accidents that leads to serious harm is higher at night. Hundreds of people are injured in Illinois pedestrian accidents on an annual basis during daylight hours, while less are harmed at night.