Find out which facilities they were below.
Three nursing home facilities in Illinois were recently cited and fined for violations.One of these nursing homes was cited at the end of 2017 and the other two were cited during the first three months of 2018. Here are more details about the violations..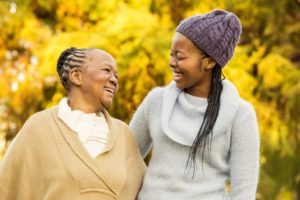 Manor Court of Peoria, located at 6900 N. Stalworth Drive, Peoria, IL 61615
This is a 50-bed skilled care facility in Peoria. It was cited in November by the Illinois Department of Public Health with three violations related to abuse of two residents. According to pjstar.com, two residents were abused in separate incidents on October 31, 2017, and November 3, 2017. Apparently, a certified nursing assistant forcefully retained both residents while caring for them which resulted in one suffering skin tears and another left with bruising on the wrist, eye, and upper arm. That resident has since become fearful of caregivers since the incident.
Those two incidents accounted for two of the three violations.
The third violation was issued because the facility "failed to ensure staff reported the act of physical abuse immediately to the administrator, failed to protect two residents from physical abuse, and failed to remove the alleged perpetrator from the facility immediately after witnessing the abuse of the two residents." If you weren't aware, employees are not allowed to forcefully restrain residents, even if they become combative. Rather than forcefully retrain the resident, the employee could have called for assistance, had another staff member come and care for the resident, or they could have walked away to allow the resident some alone time to cool off.
Pleasant View Luther Home, located at 505 College Avenue, Ottawa, IL 61350
This facility holds 90 beds and was also fined $25,000. The reason the Illinois Department of Public Health cited this facility is because it "allegedly failed to treat a resident with a worsening ulcer properly," according to week.com.
Helia Healthcare Champaign, located at 1915 South Mattis Avenue, Champaign, IL 61821
This nursing home, which holds 118 beds, was recently cited for violations  and fined $50,000. The source stated that the facility received an AA violation which "denotes a death at a facility." However, no specific details were provided regarding this citation.
The truth is, nursing home abuse is occurring in facilities all across the U.S., many of which go unreported. Because elderly individuals are more vulnerable, they often become a target for abuse and neglect. We here at the Dinizulu Law Group, Ltd. take it as our mission to combat and reduce cases of abuse and neglect in nursing homes.
If you have a loved one living in a nursing home in Chicago, IL and believe they are being abused or neglected, don't feel that you are alone. We are here to fight for you. Our Chicago nursing home abuse attorneys have over 50 years of combined experience. With a reputation for tough litigation, we have handled thousands of lawsuits, resulting in just compensation for nursing home abuse and neglect victims.
Contact the Dinizulu Law Group, Ltd. at:
221 North LaSalle Drive, Suite 1100
Chicago, IL 60601
Phone: 1-312-384-1920
Email: [email protected]