Traumatic Brain injury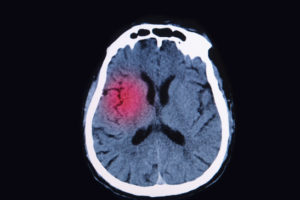 If you suffer a blow or jolt to the head because of another person's carelessness ("negligence"), you may suffer a traumatic brain injury (TBI). It is not necessary for your head to be struck by or against an object to suffer a TBI. If your head is violently jerked back and forth or side to side, the brain will move back and forth and hit the inside of the skull, potentially causing bleeding in the brain. This is the same mechanism that causes brain damage to infants in "shaken baby syndrome."
Traumatic brain injuries are classified as mild, moderate, and severe, depending on the amount of damage done. Some of the common signs and symptoms of TBI are:
Concussions
Headaches or neck pain that will not go away
Persistent dizziness, loss of balance, or light-headedness
Difficulty remembering, concentrating, or making decisions
Slowness in thinking, speaking, acting, or reading
Mental, psychological, or physical fatigue
Blurred vision
Vomiting
Mood changes, such as feeling sad or depressed or angry for no reason
If you experience any of these symptoms, especially after a blow to the head or being violently shaken, you should go to the emergency room immediately. You may have bleeding in the brain that needs immediate medical attention to prevent more serious injuries or even death. A CT Scan or MRI may show the bleeding.
When another person or company caused the TBI, you should contact the Dinizulu Law Group, Ltd. quickly so we can start working on your case. Remember, there is a set time period in which an injury claim must be filed. A timely and well-put together  case helps you get the maximum compensation you deserve. Contact our personal injury law firm in Chicago at 1-312-384-1920 or 1-800-693-1LAW.