During this unprecedented time and dynamic nature of COVID-19, the Dinizulu Law Group would like to let our clients, colleagues, and friends know what steps we have taken to ensure we remain available to you during this uncertain time. It is our goal to continue to serve clients' needs, while at the same protecting our employees. We have taken precautionary measures and will be working remotely with a plan in place to serve our clients in the weeks to come.
As we monitor and follow the recommendations by the U.S. Centers for Disease Control and Prevention (CDC), World Health Organization (WHO), and state authorities, we are continuing our operations remotely. Luckily, we have all of the technology we need to serve clients and are ensuring we do so successfully. You are still able to call or email your attorney as you normally would with any questions or concerns.
To shed some light on a dark time, we have recently decided to expand our firm and would like to welcome Brian Orozco and Layinka Bell to the Dinizulu Law Group staff.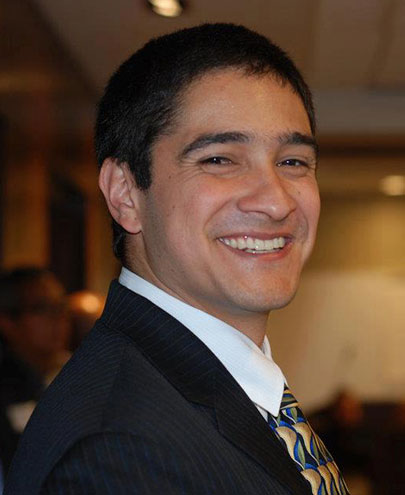 Brian will serve as an associate attorney focusing on litigating. Brian is a California native who graduated with a B.A. from the University of San Diego (2008), prior to earning his J.D. from DePaul University (2012). Brian's true passion lies in ensuring the safety and dignity of the less vulnerable in our community. Brian is dedicated to representing injured individuals in wrongful death, police brutality, nursing home abuse, and other serious injury cases. Brian previously worked at a plaintiff's civil rights firm where he litigated excessive force, police shootings, and wrongful death caused by police departments, jails, and prison, in both federal and state court. Brian is fluent in Spanish and we look forward to expanding our clientele.

 Layinka joins our firm as a paralegal and project management, advocating for Chicago communities of color that are historically underserved and unrepresented. Layinka was born and raised in Chicago and received her degree from DePaul University in Multi-Minority Social Justice and her Master's from DePaul in Jurisprudence. Layinka brings twenty-six years of experience as a senior trial and litigation paralegal specializing in project management and organization of law firms. She began her legal career managing and monitoring tort claims for a general counsel of a large Chicago based corporation before transitioning into various large and small firms where she focused on trial management and readiness.
Our team is dedicated in a precedented way to ensure that client services are still offered during the COVID-19 crisis. As we learn more, we will let you know when we resume to normal operations. Courts in Illinois have been postponed until further notice. This may slow down the progression of some cases, but we are working diligently working on cases so they are ready to go when the deadline resumes. We are still in contact with defense attorneys and insurance companies to resolve your case. If you have any questions and need to contact us, please do not hesitate to contact us. We thank you for your trust and patience during this time. Most importantly, be safe and stay healthy!