It was a tragic day for many after a school bus carrying the girls' junior varsity basketball team from Normal West High School collided with a semi-truck near Bloomington, Illinois on the evening of December 5th [Source: ABC 7 Chicago]. It was around 8:30 p.m. when the bus was traveling westbound on I-74 near Mile Post 137 heading back from a game that was held in Champaign. There were 11 people on board at the time, including the team's coach and a volunteer.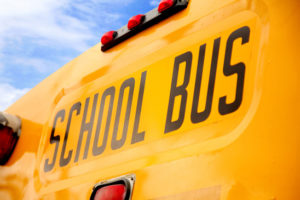 The news source highlighted that as the bus was driving on the interstate, a semi-truck heading in the wrong direction struck the front of the bus. That truck was being operated by 34-year-old Ryan Hute of Delmar, Iowa. The impact of the crash resulted in Hute having to be airlifted to a hospital located in Peoria where he later passed away from the injuries he suffered. The autopsy that was later released revealed that he suffered multiple blunt force injuries from the accident. The 72-year-old volunteer who has been identified as Charles Crabtree also was killed in the wreck as well.
All of the students that had been traveling on board the bus at the time of the crash were taken to local hospitals and were said to have suffered non-life-threatening injuries. As for the team's basketball coach, he/she suffered several broken bones and is still recovering. After the incident occurred, Normal West High School's Principal Dave Johnson issued a statement saying, "It is a sad day today, but it is also a thankful day that a crash of that magnitude could certainly have much worse outcomes than where we are at." And Johnson couldn't be any closer to the truth.
The reality is, accidents involving semi-trucks are some of the worst types of collisions we see occur on our roadways. Not only do they tend to cause a significant amount of property damage, but they are responsible for killing individuals and negatively impacting the lives of those who are lucky enough to have survived.
How does a wrong-way accident like this occur?
While officials have yet to determine what caused the semi driver to travel in the wrong direction, they are awaiting toxicology results to see if Hute may have been impaired by alcohol and/or drugs. However, there are some other reasons why wrong-way accidents like this one transpire.
The driver could have fallen asleep at the wheel. Although truck drivers are required to abide by the

Hours-of-Service rules

the Federal Motor Carrier Safety Administration (FMCSA) has set forth, some travel for longer periods of time which is not only a violation of the rule, but can cause them to become fatigued. In other instances, the driver may not have gotten in the recommended seven to eight hours of rest before operating the truck which also led to him becoming sleepy. When a trucker becomes overly tired, they aren't able to keep their eyes open which ultimately impacts their ability to steer their vehicle in the right direction.
The driver could have been distracted. Distracted driving has become one of the leading causes of vehicular accidents today. In 2016 alone, 3,450 people were killed in automobile accidents involving a distracted driver and in 2015, 391,000 suffered injuries [Source:

National Highway Traffic Safety Administration

]. Both motorists and truck operators have been found guilty of engaging in some type of distracted behavior at some point while they were behind the wheel which is why so many lives have already been affected by these types of wrecks.
What should I do if I was involved in an accident with a large truck in Illinois?
If you or someone you know was the unfortunate victim of a truck wreck that occurred in or nearby to Chicago, IL and you are now seeking answers to some of the questions you have, don't wait to contact a Chicago truck accident lawyer at Dinizulu Law Group, Ltd. Our dedicated and knowledgeable team of attorneys are more than qualified to address your concerns and even help you recover the maximum amount of compensation your injuries along with the other damages you suffered entitle you to collect.

To learn more about Dinizulu Law Group, Ltd. and how we may be able to help you, contact us now at 1-312-384-1920 to schedule an initial consultation.
You can contact Dinizulu Law Group, Ltd. at:
221 North La Salle Drive, Suite 1100
Chicago, IL 60601
1-312-384-1920