The nursing home industry has spoken and asked for Medicare to shift their penalty protocols to help provide the industry with some relief. And surprisingly enough, President Trump seems to be answering their request. The New York Times has reported that the Trump administration "is scaling back the use of fines against nursing homes that harm residents or place them in grave risk of injury."]. While Illinois already struggles with this issue, reducing the fines nursing homes and other long-term care facilities are faced with for behaving negligently isn't going to help solve the issue. Perhaps it will only worsen it.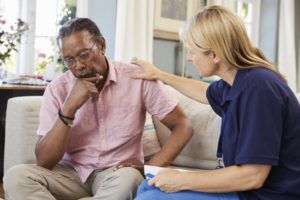 This change comes after the president of The American Health Care Association, which is the industry's main trade group, wrote a letter directly to Mr. Trump in 2016 complaining about the conditions the industry faced. He stated that the protocols being followed by federal inspectors during the time President Barack Obama held office were focused on "catching wrongdoing rather than helping nursing homes improve." Perhaps if workers and health care professionals were meeting the standard level of care they should be providing to their patients, inspectors wouldn't have to focus so much on the wrongdoing.
The truth is, the fines that are issued to nursing homes who violate policies are avoidable, just like the accidents that occur inside of them are. If nursing homes were more concerned with ensuring their residents live in a hazard-free environment and provide the care their residents require, they could prevent an innocent individual from suffering from painful bedsores or malnourishment. In return for following the rules, and treating a human being with care  , no fines would be issued.
But with President Trump failing to take this into account and agreeing to reduce the strict consequences these facilities are up against, there is a high chance that nursing homes will continue to engage in wrongful behavior simply because their actions could go unpunished.
Do you have a loved one living in a nursing home in Chicago?
If you have a relative living in a nursing home in Chicago and you are under the impression that your family member is being abused or neglected, it is crucial that you seek legal representation right away. The Chicago nursing home abuse attorneys at Dinizulu Law Group, Ltd. have over 50 years of combined experience with a reputation for tough litigation. With new policies being considered or taking effect, it is vital to contact nursing home abuse lawyers that are abreast of the latest developments. With the Dinizulu Law Group, Ltd. working on your side, we will get those who have harmed your loved one held accountable for their wrongful behavior. Contact us by email or call us at 1-312-384-1920 to schedule a free initial consultation.