When individuals reach a certain age in life, their bodies tend to take much longer to heal when injured and they become more susceptible to catching an illness or disease than when they were younger. Unfortunately, many nursing homes and other types of long-term care facilities are known for having infectious bacteria linger which can cause your loved one to become sick or gravely ill.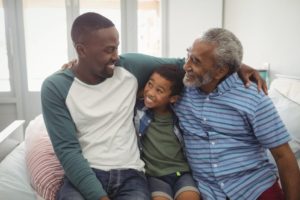 While you might be unavailable to provide around-the-clock care for your loved one, you can stay informed  about infections and other health concerns relevant to nursing homes. This will help you be aware and on the lookout for any sign of illness or abnormalities for your loved one. As a result, you will be better able to notify the nursing home staff and your loved one can receive treatment before a condition worsens or becomes untreatable.
So, what are the most common types of infections in nursing homes?
Urinary Tract Infections, or UTI. A UTI is "an infection to any part of your urinary system-your kidneys, ureters, bladder, and urethra," according to the Mayo Clinic. This type of infection can be painful and even annoying. However, it can become much more serious if left untreated and the infection spreads to the kidneys. Oftentimes, UTIs are overlooked and mistaken for other conditions in older adults so be sure to read up on the signs and symptoms so you can help identify if it is a UTI that's the cause of your loved one's discomfort. Caregivers and nursing home staff should provide residents with plenty of water to help prevent UTIs.
Skin Infections. Unfortunately, as many individuals get older, their aging skin is unable to heal and resist disease as it once could. This means there is an increased chance they might suffer from:
Shingles
Pressure ulcers or bed sores
Bacteria
Fungal foot infections
Cellulitis
Drug-resistant infections like Methicillin-resistant Staphylococcus aureus (MRSA)
A Place for Mom suggests that if you witness your loved one experiencing unusual itching, lesions, or pain, be sure they are being treated for these conditions. It is important that those caring for your loved one maintain cleanliness and wash their hands as it can help "ward off other skin infections."
Bacterial Pneumonia in the Elderly. Unfortunately, elderly individuals are at a much greater risk for pneumonia simply because of their "changes in lung capacity, increased exposure to disease in community settings, and increased susceptibility due to other conditions like cardiopulmonary disease or diabetes."
Gastrointestinal Infections. Because of the changes elderly individuals experience with digestion and gastrointestinal flora, they are at a greater risk of developing gastrointestinal infections. Two of the most common are Helicobacter pylori and Clostridium difficile, commonly referred to as diff. It is important to understand that C. diff is extremely contagious and can be spread when staff members fail to take precautionary measures to help keep it controlled. In fact, if C. diff isn't treated properly, there is a high chance the resident could die from the infection.
Did you know that infections are one of the leading causes of death in adults age 65 and older, according to the American Academy of Family Physicians? Because elderly individuals are at a much greater risk of catching an illness, they should always report when something is wrong or they aren't feeling right. Sadly, many nursing home residents suffer from infections because facilities and staff fail to maintain the level of cleanliness required and some even neglect to provide the required treatment these individuals need to mend their condition.
If your elderly relative has suffered from an illness or even passed away due to neglect at a nursing home facility, , contact Chicago, IL nursing home abuse lawyer Yao O. Dinizulu, Esq. At the Dinizulu Law Group, Ltd., we work to combat nursing home abuse and neglect and will work to hold a careless person or entity accountable when they exhibit unacceptable behavior.
You can reach the Dinizulu Law Group, Ltd. at:
221 North LaSalle Drive, Suite 1100
Chicago, IL 60601
1-312-384-1920